After covering the Inauguration of President Barack Obama mainly for myself, I found out about the Official Inaugural Book that was being put together by the Presidential Inaugural Committee and a group of  award-winning photojournalists.
From the official website…
Through a coordinated outreach to celebrants from around the globe—from high school students snapping photos with their camera phones, to amateur shutterbugs toting their digital cameras to the festivities on the Washington mall—the Official Inaugural Book Project brings together the perspectives of tens of thousands of participants and observers of this inauguration.

The best photographs are showcased in a beautiful commemorative Official Inaugural Book, published by Five Ties Publishing. And for the first time, individual amateur photographers across the world were able to participate directly by sending in their photographs to the project's Official Inaugural Photo Gallery—hosted by Photobucket—and create their own customizable print-on-demand inaugural album using Kodak's print-on-demand technology.

In addition to user-submitted images, the commemorative work includes photos from an elite team of award-winning photojournalists led by David Hume Kennerly, a Pulitzer Prize winner who served as official photographer for the Ford White House, and Bob McNeely, who served as President Clinton's official photographer.
Now I was not part of that elite team, but since they where accepting images from everyone else I figured what the hell. So I did some searching and found the contact people for the book and fired off an email pointing them to my images on PhotoShelter.
They were interested and we did some wheeling and dealing since they did not have it in their budget to be paying a lot of money to another photographer that was not on the original team. But being a part of the project was important to me and we were able to reach a satisfactory agreement on compensation.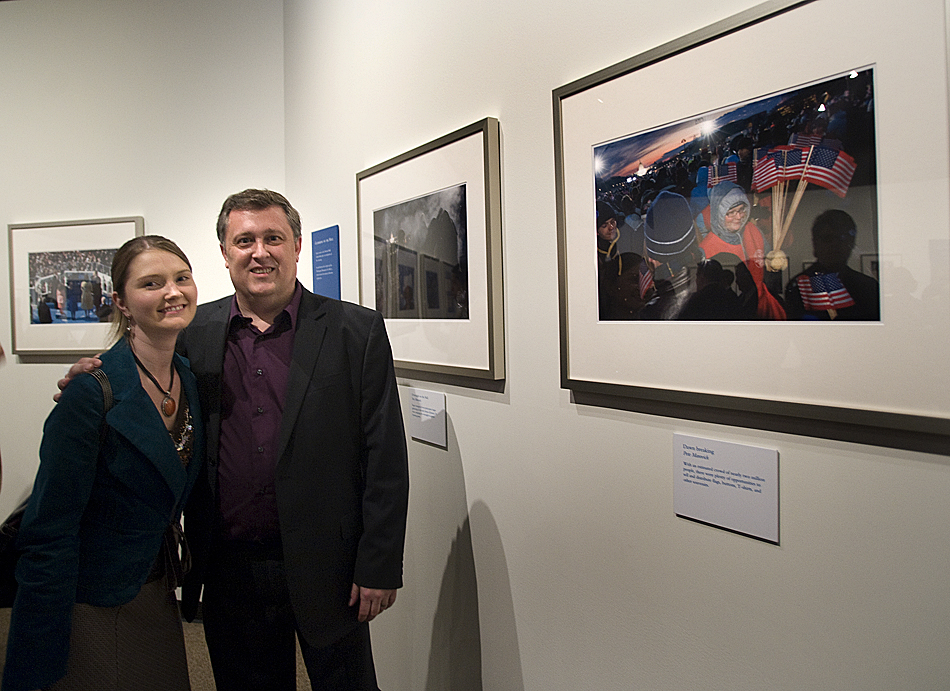 So long story short, I got 4 images in the book.
Then came the real surprise when I got an email from David Kennerly saying that some of the book images where being considered for an exhibition at the Smithsonian's Museum of American History. Shortly thereafter I was informed that two of my images that appeared in the book would be in the exhibit.
From the Smithsonian email…
As Matthew Naythons of Epicenter may have already informed you, the Smithsonian's National Museum of American History has quickly organized a photography exhibition, I Do Solemnly Swear: Photographs of the 2009 Presidential Inauguration, opening to the public April 29th and running through July 12, 2009. One or more of your photographs shared with the Presidential Inaugural Committee have been selected for display in the exhibition and for permanent acquisition by the Museum's Photographic History Collection. All prints for the exhibition set (20×24") and donation set (16×20") have been printed through an in-kind donation by Kodak, through the generous efforts of Bob McNeely. Matthew Naythons and Epicenter will possibly coordinate a traveling version of the exhibition nationally or internationally, still to be determined…

…This donation of 2009 Inaugural photographs continues the Smithsonian's tradition of collecting for presidential inaugurations. Your images are a significant addition to our contemporary photography and photojournalism collections, and the Museum's related holdings for history of the presidency.

 
Now how cool is that.
Anyone interested in a copy of the book can find information at www.obamaphotobook.com.
UPDATE: Three of these images are now permanently included in the Photographic History Collection at the Smithsonian National Museum of American History.