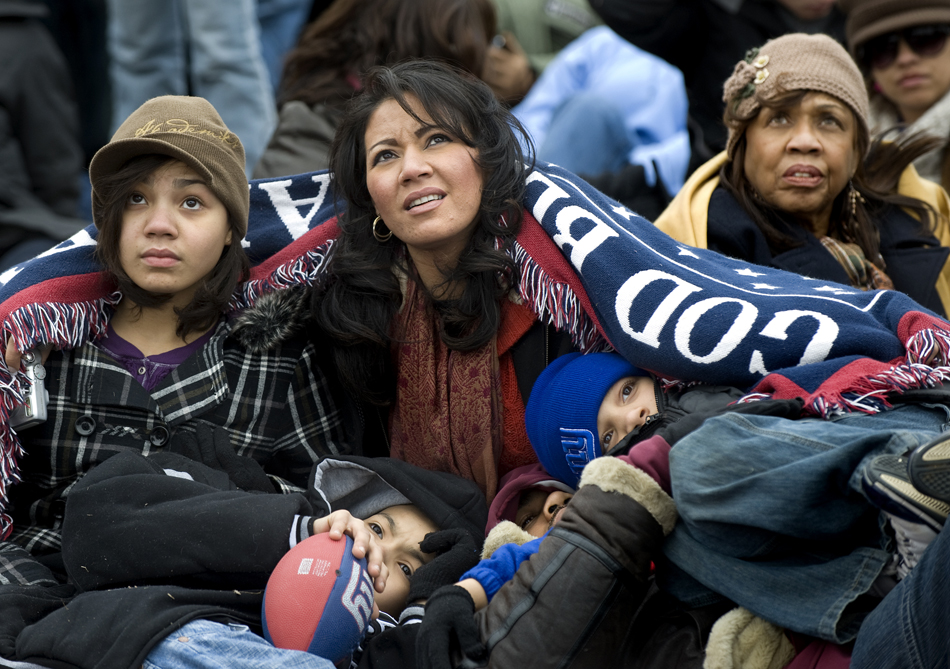 I was informed tonight by email that the Official Barack Obama Inaugural Book has been printed and is at the bindery. I have the honor of having 4 images in the book along with the images of an elite team of award-winning photojournalists led by Pulitzer Prize winner David Hume Kennerly who served as official photographer for the Ford White House, and Bob McNeely, who served as President Clinton's official photographer. It is very exciting
The four images in the book are displayed in this post.
I have also found out that the Smithsonian Institution's National Museum of American History is creating an exhibition of images from the project. Kodak will donate the digital printing of approximately 54 photographs, and the Smithsonian's exhibition department will curate, frame, and mount the show. The Smithsonian will also have 16×20 print of any exhibition photograph printed for their permanent collection.
For more information go to www.obamaphotobook.com.