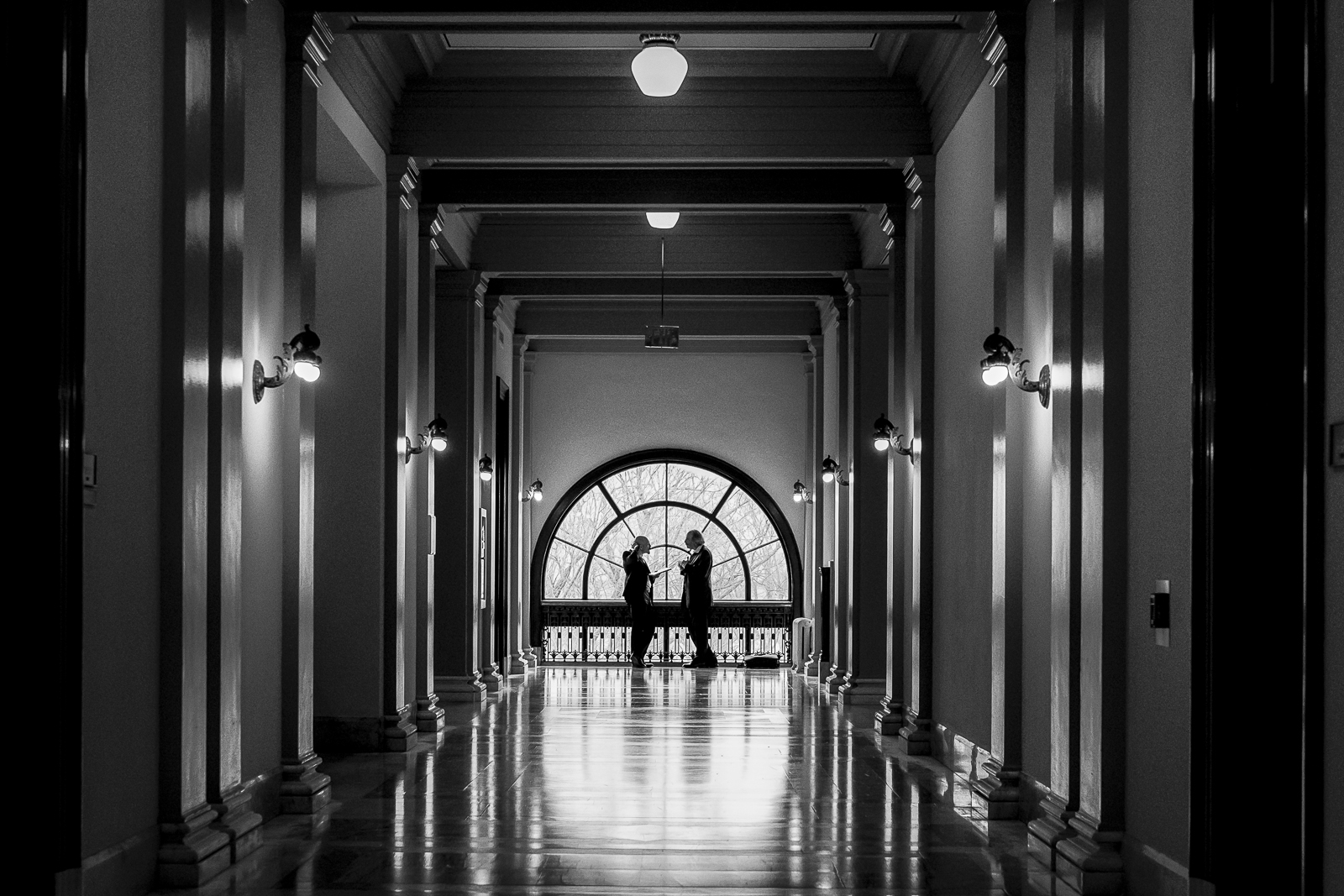 I always try to keep my eyes open while hanging out in the halls of Congress. You never know where you will find a nice frame.
Today I was waiting for an assignment to begin in the Russell Senate office building and I spied these two men having a meeting at the end of the hall. The light was awesome. I had to wait for some other people to clear the shot and for a man delivering mail to work through that end of the hall. But thankfully they did quickly and the meeting lasted for a while.
As a side note, this was shot with my new FujiFilm X-T1 and the 35 1.4 lens.