Approaching Kitch Heaven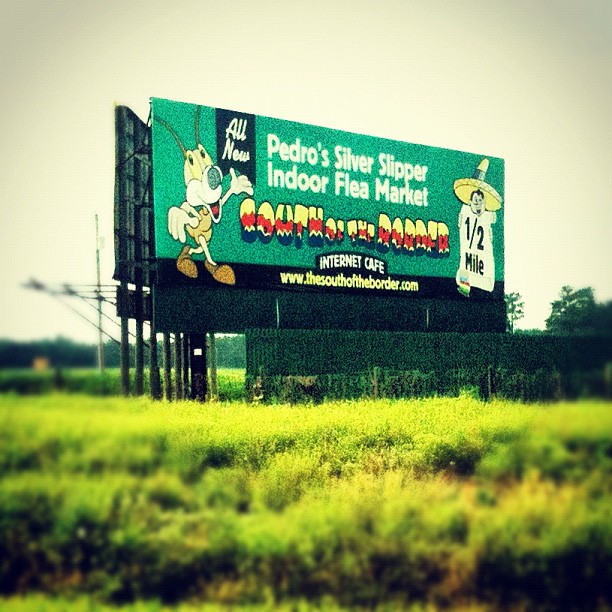 If your heading south on I-95 the signs start at 103 miles out. You will see an additional 44 along the highway before reaching Pedro's junkyard. More photos to come on the way back.
This entry was posted on Friday, September 7th, 2012 at 1:58 pm. It is filed under iPhone Work and tagged with instagram, iPhone. You can follow any responses to this entry through the RSS 2.0 feed.